Bridging Comfort and Care:
Your Path to Transitioning
When you or your loved ones are embarking on the journey from the familiarity of home to a welcoming senior living facility, we are your dedicated professionals committed to ensuring a seamless transition that prioritizes your comfort, well-being, and peace of mind.
Transitioning from the familiarity of one's home to a senior living environment is a significant life change that can be both emotionally and practically challenging. It represents a shift in lifestyle and living arrangements that may raise concerns and questions.
However, this transition can also be an opportunity for seniors to access a supportive community, specialized care, and a vibrant social life tailored to their needs. 
That is what we offer at Four Winds Manor & Lodge. 
It's a chance to alleviate the burdens of home maintenance and daily chores, allowing individuals to focus more on their well-being and the activities they enjoy. With the right planning, support, and the assurance of a comfortable and enriching environment, this transition can be a positive step toward a fulfilling and secure chapter in life.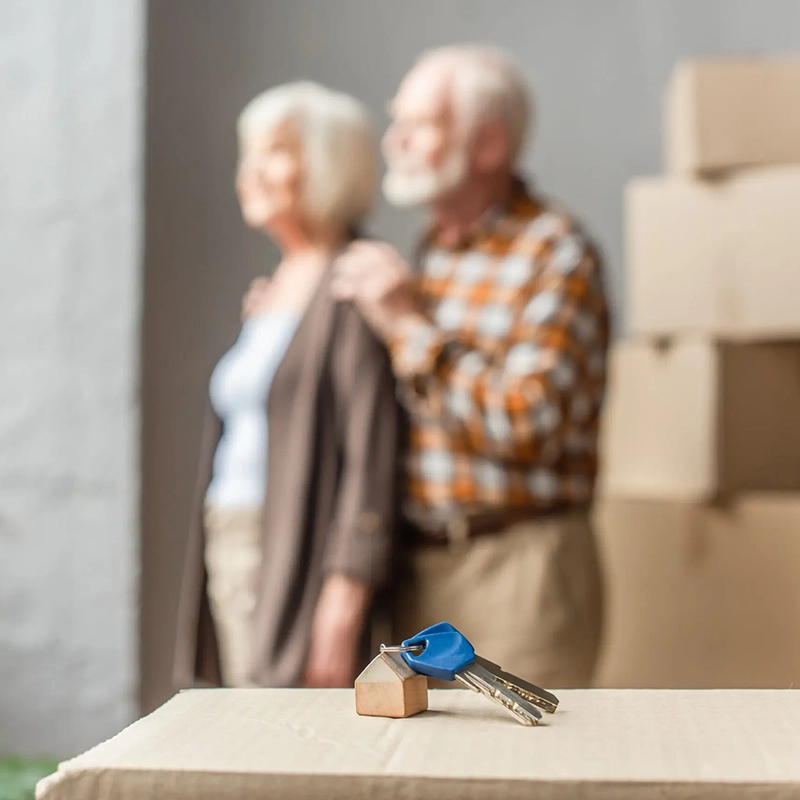 Some tips from our dedicated professionals when you are preparing for the Next Chapter in Life
Transitioning from home to a traditional nursing facility can be challenging, but at Four Winds, we aim to make it a positive experience.
Here are some key considerations:
Plan Ahead: Start discussing your future needs early, as Assisted Living and Nursing Home requirements can arise unexpectedly. Consider what you need in a facility, including resident-centered care and therapy options.
Tour Prospective Homes: Visit facilities that meet your criteria. Evaluate cleanliness, staff knowledge and friendliness, resident-to-caregiver ratios, food quality, dietary accommodation, safety measures, and available enrichment activities to ensure a smooth transition.

Seek support – This can be a difficult time for families. A decline in independence is often seen negatively and can cause tremendous stress on you. Seek a support group. If you do not know of any, ask the social work team at Four Winds for support and additional resources.

Bring the Family – Nothing energizes a facility more than constant contact with the outside world. Four Winds has a multitude of activities for our residents to enjoy, but we love to see families gathering. Intergenerational activities are an important part of seniors' lives, and they enrich us all. We have monthly family and friend nights, but most families come in frequently to see how their loved one is doing, have lunch, or just come to visit. Was it common to get together to watch the big game on Sundays? We love to see traditions continue, and new ones begin!