Welcome to Four Winds Manor
Nestled just outside Madison, in a serene residential area of Verona, WI, Four Winds Manor is a full service senior living facility offering skilled care, assisted living, rehabilitation, and memory care services.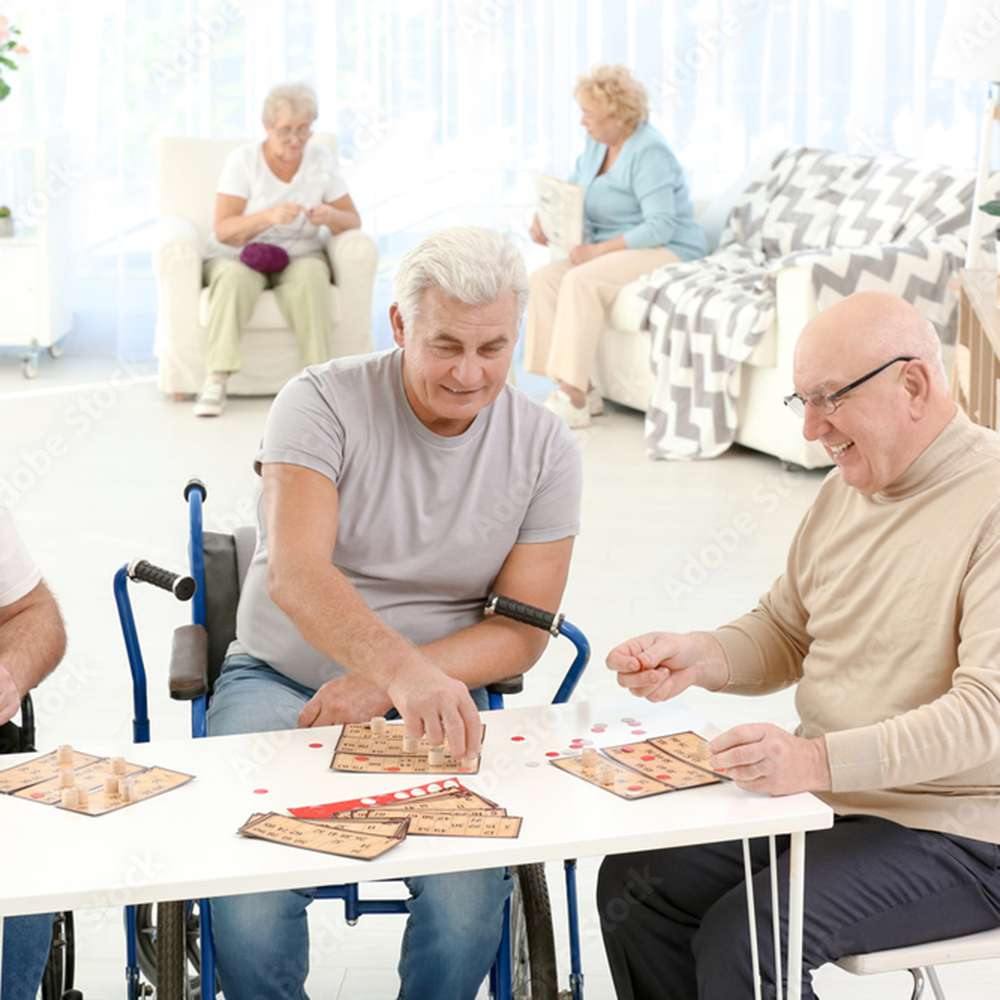 Personal Care, Private Comfort:

Where Seniors Truly Matter.
Four Winds Manor & Lodge, a privately owned establishment in Verona, offers comprehensive services ranging from skilled nursing and rehabilitation to memory care and assisted living for the Madison area and beyond. Our core mission centers on delivering exceptional service through tailored care, empowering resident choices in both care and living spaces and fostering independence.
Personalized care and support in a homey comfortable setting, ensuring seniors lead fulfilling lives with independence and dignity.
Skilled nursing offers specialized medical care and round-the-clock supervision to residents in a dedicated nursing home environment.
Rehabilitation services aim to expedite recovery and elevate the client's quality of life to its utmost potential.
Moving from a residential home to a nursing or senior care facility can be daunting, but at Four Winds, we aim to ease and transform this journey.
Voices of Experience

: What Our Residents & Families Say
My mom joined 4 Winds Lodge about 1 year ago. This place is absolutely the best run and caring place that I have ever seen. I was so worried about Mom going into an assisted living, but she has made so many friends and has the kindest staff taking care of her. Jim and Lisa are amazing and will do absolutely anything to make my Mom's stay as comfortable as possible. Thank you Four Winds for making the transition such an amazing experience for all of us.
Absolutely wonderful care facility. They have amazing caring staff. The residents are always happy and well cared for. I can't say enough good things about this place. They will take excellent care of your loved ones. One of the best assisted living places in the Madison area.
I wish I could give it 10 stars! my Mom has lived there for over a year. a wonderful staff that takes good care of her.
You can tell Four Winds Manor is locally owned and has a level of responsibility in the community.
We have gone Christmas caroling here for years, both with our church and my son's 4H group and have several older friends who reside here. The staff is always so kind and attentive to the resisents. It is a warm, loving and welcoming environment..
My Mom lived at Four Winds for 3 years….She loved it and so did I. Such a caring, loving staff. Delicious food too.
My father was there for 7 years with dementia. He had excellent care.
— Four Winds Manor & Lodge
Our primary mission is to deliver unparalleled service to our residents, fostering an environment anchored in personalized care, empowering resident-focused choices in both care and living spaces, and promoting their independence and familial ties.
We pledge to uphold these values by consistently demonstrating professionalism that instills pride in our residents, their families, peers, and ourselves. Through collective teamwork, combining our expertise with compassion and understanding, we remain unwavering in our commitment to the well-being and interests of our residents.