Restoring Independence, Rebuilding Lives:
Your Path to Rehabilitation Excellence.
Welcome to Four Winds Manor, where our primary objective within our rehabilitation services is to expedite the healing process and elevate our resident's quality of life to the highest attainable level.
We achieve this objective through the creation of personalized programs, collaboratively designed by our team of physical therapists, occupational therapists, and speech-language pathologists, in coordination with our interdisciplinary team.
Occupational Therapy (OT) concentrates on enhancing the independence of individuals in everyday activities such as bathing, grooming, dressing, and eating, ultimately fostering self-sufficiency.
Physical Therapy (PT) encompasses strength-building and retraining exercises aimed at empowering patients to regain independence in transfer techniques, walking, prosthetic use, and mobility, whether within our facility, at home, or in the community.
Speech Therapy evaluates and addresses residents' language comprehension, speech production, vocalization, and swallowing abilities, ensuring comprehensive support for their communication and nutritional needs.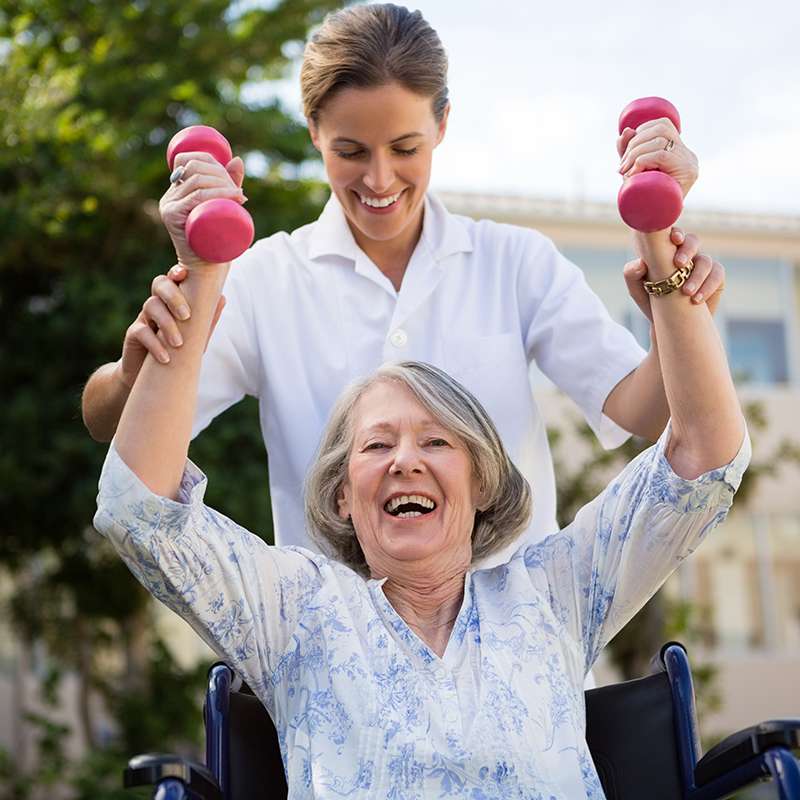 "I wish I could give it 10 stars! My Mom has lived there for over a year.   A wonderful staff that takes good care of her."

Diverse therapies target various areas
Pain management
Urinary incontinence
Wound care
Balance and falls management/prevention
Wheelchair positioning
Restoring strength and mobility
Cognitive abilities/aphasia
Swallowing/dysphagia
Improving safety
Rehab dining